Skrevet af Morten 28th maj, 2008 Kategoriseret under Astronomi, Videnskab
Det er nok ikke forbigÃ¥et manges opmærksomhed, at den sÃ¥kaldte Phoenix Mars Lander er landet pÃ¥ Mars, og at operationen gik helt efter planen. Helt ekstraordinært var en anden rumsonde – Mars Reconnaissance Orbiter – som har kredset om Mars i et par Ã¥r, pÃ¥ plads og tog et billede af Phoenix, mens den hang i sin faldskærm pÃ¥ vej ned gennem Mars' atmosfære:
Hvis nogen ikke kan se, at det er et exceptionelt billede, s̴ forklarer Phil Рthe Bad Astronomer РPlait det her med stor begejstring (som jeg ikke kunne st̴ for):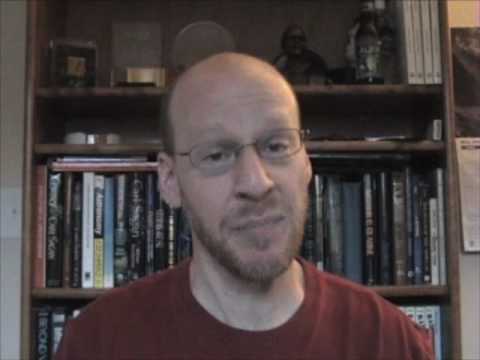 NASA har iøvrigt frigivet et andet billede, hvor der ikke er zoomet sÃ¥ meget ind pÃ¥ Phoenix, og hvor man derfor kan se den hænge over et stort krater (ti kilometer i diameter) pÃ¥ Mars' overflade. Det ser ud som om, den er pÃ¥ vej ned i krateret, men i virkeligheden er den et godt stykke foran det:
FormÃ¥let med Phoenix missionen er forresten fabelagtigt spændende. Phoenix er landet nær Mars' nordpol, hvor der findes is lige under overfladen, og den skal i løbet af de næste mÃ¥neder grave ned gennem overfladen – ved hjælp af en robotarm – og lave videnskabelige undersøgelser af denne og af isen nedenunder for at afgøre, om miljøet tidligere i Mars' historie har været af en sÃ¥dan karakter, at der har kunnet udvikles liv. Og selvfølgelig skal den ogsÃ¥ undersøge, om der skulle være tegn pÃ¥, at der faktisk har været liv, eller – helt vildt – at der stadig er liv.
Om et par mÃ¥neder ved vi mÃ¥ske, at livet er opstÃ¥et ikke bare en men to gange i vores lillebitte solsystem. Prøv lige at gange det op med, at der er omkring 200 milliarder solsystemer bare i vores galakse Mælkevejen, som kun er en ud af rundt regnet 100 milliarder galakser i hele universet – det er stort det her!