Skrevet af Morten 7th juni, 2007 Kategoriseret under Biologi
Jeg skrev for nogle mÃ¥neder siden (25. december) en post om komodovaraners evne til at formere sig ved parthenogenese (jomfrufødsel). Her er en video fra Denver Zoo, hvor det er lykkedes at fÃ¥ varaner til at yngle – pÃ¥ normal vis, tror jeg. Det er Ã¥benbart vanskeligt, sÃ¥ zoo-personalet er selvfølgelig begejstrede. Og de er da ogsÃ¥ nuttede de kære smÃ¥, ikke sandt (og hvem skulle have troet, at de voksne varaner var sÃ¥dan nogle kælegrise)?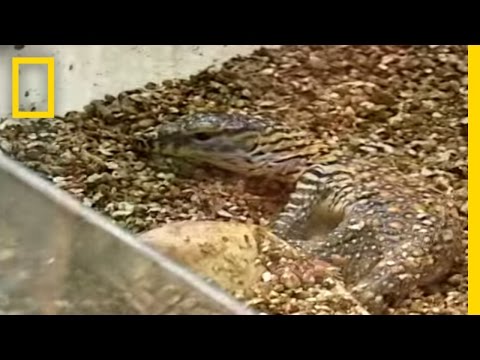 Fra Living the scientific life.